It Doesn't Have to be So Damned Hard to Create Tons of Content for Your Social Media Sites…
Tell the ContentBeastie to Shove Off and …
… Discover how to create at least 31 days worth of posts in less a week with FREE images and a tiny bit of text (like 120 chars tiny).
(No, you don't have to be a geek, kick-ass writer, award-winning photographer, or graphic designer.)
Featured clients saving a bunch of time, money, and effort …
What's Eating Up Most of Your Time Right Now?
Creating an ebook
Create more content in less time (without burning up the keyboard) using theRepurposing…On Purpose™ system.
Grab How to Write A Book in a Week(end) to get started.
Help Me <Write> Now
Finding free images
You can spend tons of time searching around for free images, then editing & futzing with them. Stop the madness!
Download 10 Places to Find Images Free for Commercial Use.
Show Me Where
Tacklin' the tech
Yeah, the tech stuff can be overwhelming and expensive when you're not sure what you need, or what you can do without.
Use this list of questions to save time, money & hairpulling.
Less Time to Market, 100% Accurate!
Steve D.Intel, Residential Services Division
With her strategic, systematized, automated approach to content creation, kick-ass templates, training and tech support, we delivered in 48 hours what previously took at least 2 weeks!
It was 100% accurate, something we weren't able to do before she became our Content Strategist. Plus we recouped our investment in less than 6 months!
Worth Every Penny!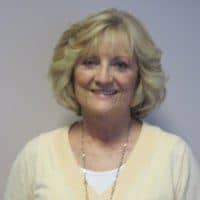 Kathy O.Sr. Documentation Manager, DCI
Wow, in a 2 hour consult she discovered why I couldn't keep up with our 2,000 page document. The customized system she designed let me do in 30 minutes what I couldn't dream of doing before she came along.
She was worth every penny, and more. Her strategic approach and detailed plans changed our business forever.
Create the RIGHT systems and processes to make running your Biz do-able
Your Biz must be profitable to also do good, spread your message to those hanging by their fingernails to learn what you know and create transformation that leaves the world a better place.
And that isn't always an easy combination, eh? There are so many different things to do (what DID happen to that 4 hour workweek).
My mission is to help you become a "Legally Lazee BizOwner"… which means you use all the tools, tips, and techniques the big guys use to make your biz run like a well-oiled machine. (Efficient is such a boring word, no?)
I'll figure out what's eating up your time and energy, then put over 30+ years as a productivity consultant to make sure you're focused on the things ONLY you can do.
When you do that you reduce costs, increase profits and get more clients!
Now that's a win, eh?!
MamaRedCooking Up Tastee Recipes For YOUR BizSuccessDiscover the Easy Way to Write Your First BookDo you need more time in your day?Heard (or said) something like this recently? "I don't have time for that. I'm trying to grow a business." "I[…]Read More What's WHY Got to Do with It?As more and more of us step into ownership roles (and when you hang out with Chris Brogan, he really[…]Read More How to save and make thousands and change the world at the same timeThere is a fine balance between charging ahead and being in action and sitting on your butt and researching and[…]Read More Looking for a faster way to get your product out?As a recovering perfectionist and split-brain personality (a 50-50 split of right and left brain traits), I've got enough ideas[…]Read More Business Strategy: You've answered "the questions" so now what?Over the years I know it drove my corporate consulting clients, and then my entrepreneur/small business clients, nuts when I[…]Read More Business strategy: How to pick what to work on firstHave you noticed how easy it is to get caught up in the "shoulds" when running your business? Seems like[…]Read More